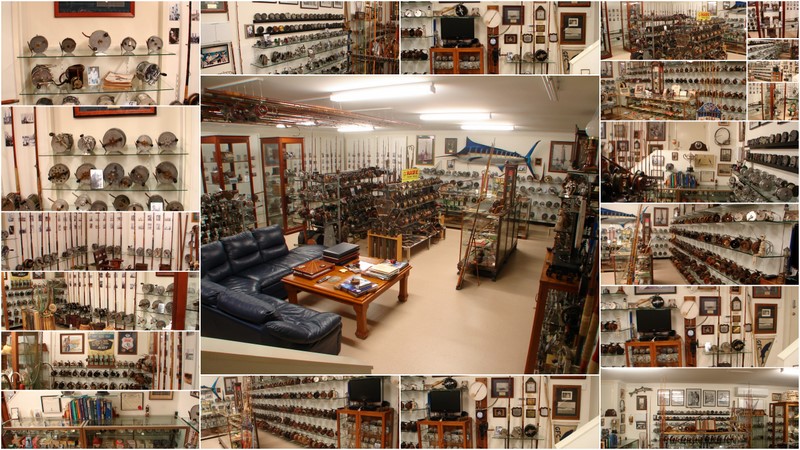 Warwick Doncaster, with the help of his wife Theresa,  has been collecting vintage Australian fishing  reels and associated memorabilia for over 30 years. Through research and personal contacts with fishing reel manufacturers, fishing identities and their families, he has gained an extensive knowledge of the history of Australian fishing reels.
Warwick's extensive collection is housed in a purpose built facility on his property and is open to visitors by appointment only. All the fishing reels displayed on this website are a part of the museum's collection.
He is always on the lookout for fishing reels to add to his collection. If you have any questions regarding Australian fishing reels or if you have some fishing reels to sell please feel free to email Warwick at: ausfishingmuseum@bigpond.com or  phone 0429 116 839.